Miss Jamaica addresses rumor that she's Pinay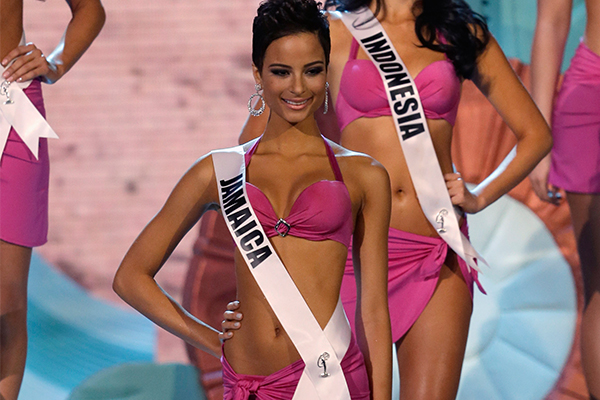 MANILA, Philippines – Is Miss Jamaica Kaci Fennell half-Filipina?
Social media is abuzz that Fennell, who represented Jamaica in the 63rd Miss Universe pageant on Sunday (Monday morning, Manila time), is of Filipino descent.
In a column published on Tuesday. STAR entertainment editor Ricky Lo quoted an item online, which claims the Jamaican beauty queen's mother is Filipina.
The report goes: "Here's an interesting item about Miss Jamaica Kaci Fennell who finished fourth runner-up to newly-crowned Miss Universe Pauline Vega Dieppa, culled from the Internet:
"Kaci Fennell is a model and student from Kingston, Jamaica. She won the Jamaica's Next Top Model contest where she had been the Judges' favorite to win owing to her exotic mixed racial features. She has Jamaican, African and Filipino roots. After winning the title, she said in an interview that she owes her success to her mother's support. "I still can't believe, I have finally won (the contest). I am really thankful to my mother. She had always supported me and guided me through out the contest, she was herself a beauty pageant contestant in her home country the Philippines. She had instilled her Filipino values in me and told me to always be humble, I guess that's what helped me win."